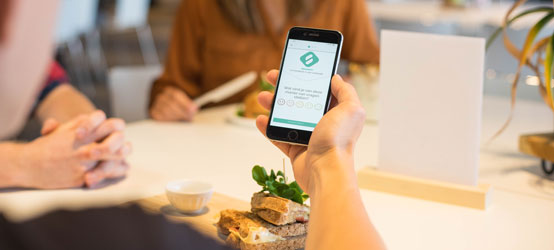 SatysWifi
Connected to the world by giving feedback.
With SatysWifi you give your guests access to the internet and your guests provide you insight.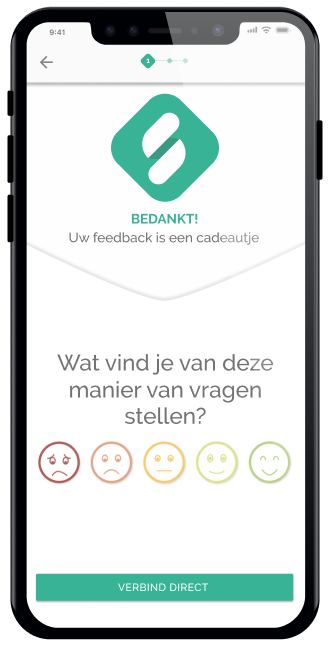 Feedback for WiFi
Being connected to the internet is nowadays indispensable for many of us. Everyone wants to be connected to the world everywhere and at any time, and in order to satisfy this need, WIFI points have appeared everywhere both in organisations and in public spaces/places.   
In addition to the need of internet, something else is important to people: time. Time is scarce. People always want to do as much as possible in one day, and they don't like to do things that cost a lot of time.
We have therefore thought of a tool that takes into account both factors: SatysWIFI. With SatysWIFI people can be connected to the internet only by quickly giving their feedback. This allows you to kill two birds with one stone. It barely costs any time for the people, and they get something in return they really want.
Easily employable, quick result
Because people 'cannot live without the internet', they are more than willing to quickly give their feedback. Quickly, because time is precious. We have taken into account the wishes of the client, and that is how SatysWiFi came into existence. Characteristic for SatysWiFi:
Clients like to give their feedback if they receive something in return

Maximum 3 questions

Quickly collect a lot of feedback

Get to know your clients

The consumer barely notices it

This tool works excellently together with other tools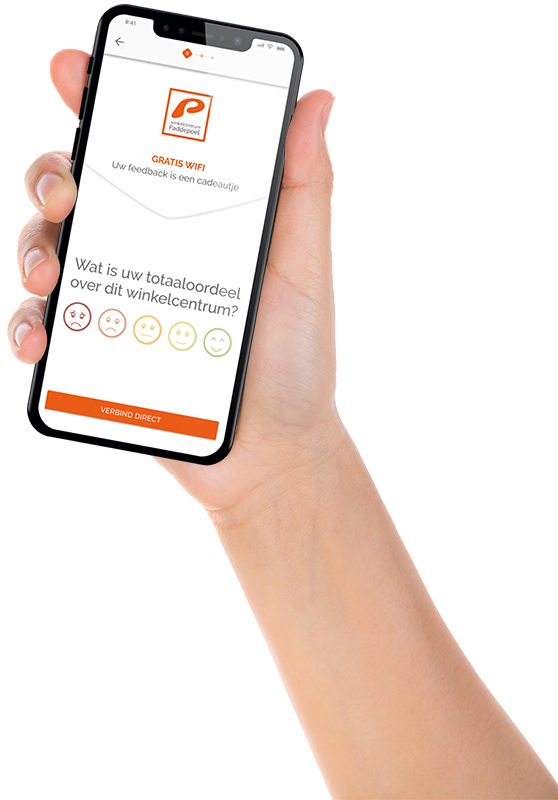 Contact us for the possibilities!
Competent and professional
The advantage of Satys's method is that we can quickly collect feedback from students and employees "on the spot". As a result, we can promptly work on our improvement areas.
Greatly improved user satisfaction
Previously, we used more expensive solutions that yielded less. It is a unique approach which really is a collaboration. We have gone from amateur to Champions League football.
Userfriendly
Make the feedback process part of the customer experience with accessible and easy-to-use feedback instruments. This approach prevents irritation and survey fatigueness.
State of the art platform
Reap the benefits of a very modern and future-proof SAAS solution for mapping the customer experience. With a unique feature set that grows with both the market and technological developments.
Feedback instrument independent
Create organization-wide structure with an unambiguous and holistic approach. Take an important step towards one overall vision. Through this your organization maps the customer experience as a whole.
All valuable insights in one place
Avoid a fragmented approach of methods, various systems & survey tools. Collect all data related to the customer experience in one place and get grip on improving the customer experience.
Modular service
A service in which flexibility is the standard. Via the SatysMarketplace your organization can easily adjust the services. Each module adds its own functionality and is scalable in itself.
Support from A to Z
Go for independence and let your organisation focus on the important part: anticipate based on the potential for improvement. Go beyond an indication of overall satisfaction and go for maximum insights with simple and thorough questionnaires.