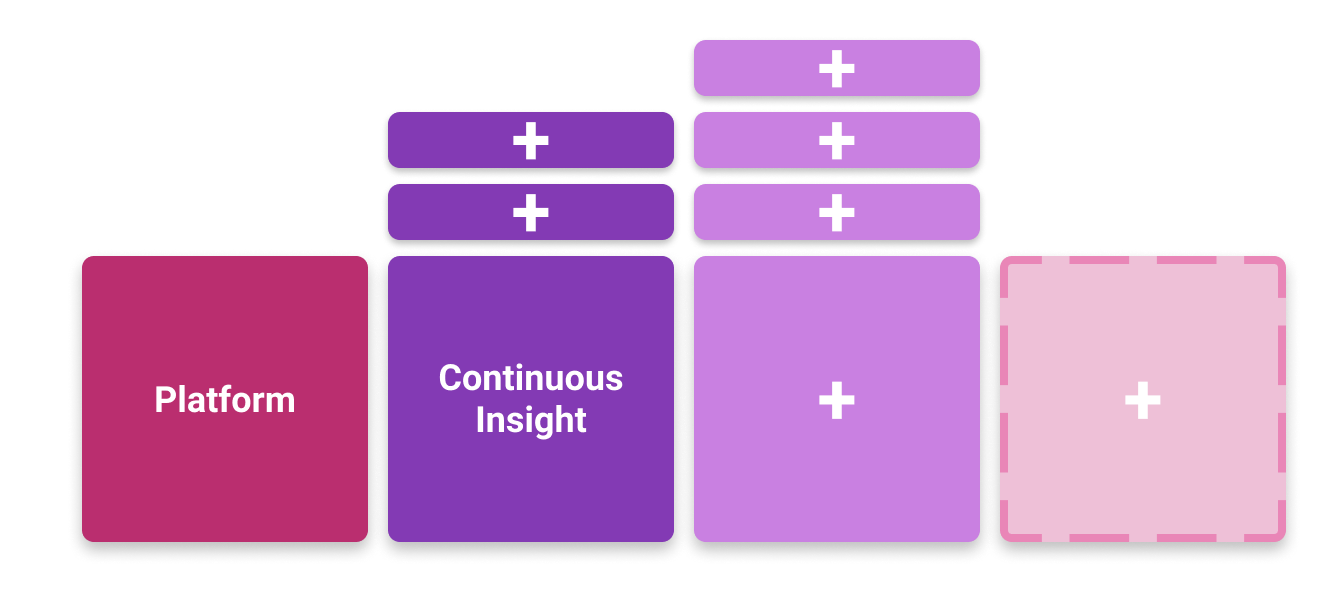 Exactly the right solution for you
It's what you deserve. Truly.
Designed for any type of organisation, your solution evolves with your company's needs. Get started with the basics and add or subtract modules whenever you want.
Modules
Pick modules you need to create your ultimate solution
Manage the feedbackproces easily with the SatysPlatform. 
Use the expertise of Satys to set up and implement a modern feedback process. 
Use continous measuring to get a real-time insight into the experience.
Get in-depth guidance on how to improve.
Respond to trends and developments by looking deep into the latent needs of customers. 
Zoom in and get insight into effect and effectiveness on different aspects of the customer experience.
Have your results analyzed by an independent party.
Use smart AI to analyze the results and generate automated advice.
Core Qualities
How we help you move forward
Save Costs & Earn More
Find out what makes the most impact, focus on what really matters and get started with the things that yield the most!
Avoid Assumptions
Assumption is the mother of all fuck-ups. Don't feel guilty. We've all done it! Let us help you to avoid jumping straight to conclusions and take unnecessary risks.
Accelerate
Do it right! Find out what drives the customer experience. Stand out from competitors, innovate and accelerate.
Satys Roadmap
We develop together!
Our roadmap is set up in close collaboration with you. Intensive contact and open communication ensure that the SAAS solution offers exactly what you need. Based on technological leadership, Satys develops a very modern and future-proof SAAS solution for mapping the customer experience. With a unique feature set that grows with both the market and technological developments. Driven by innovation (inspiration) and your demands (direction), Satys continues to lead the way and continuously offers you new opportunities to discover your customer experience.
A selection from our happy customers




So you are in good company