All insights in one place
That is what your guests deserve.
Satys's state-of-the-art platform offers the great opportunity to obtain insights about guest experience.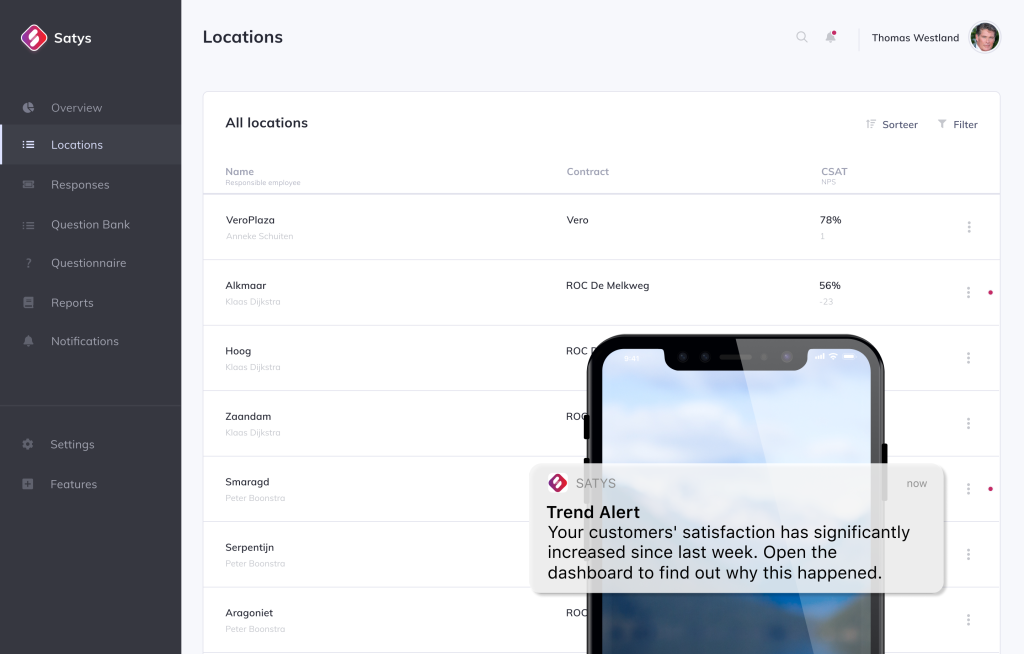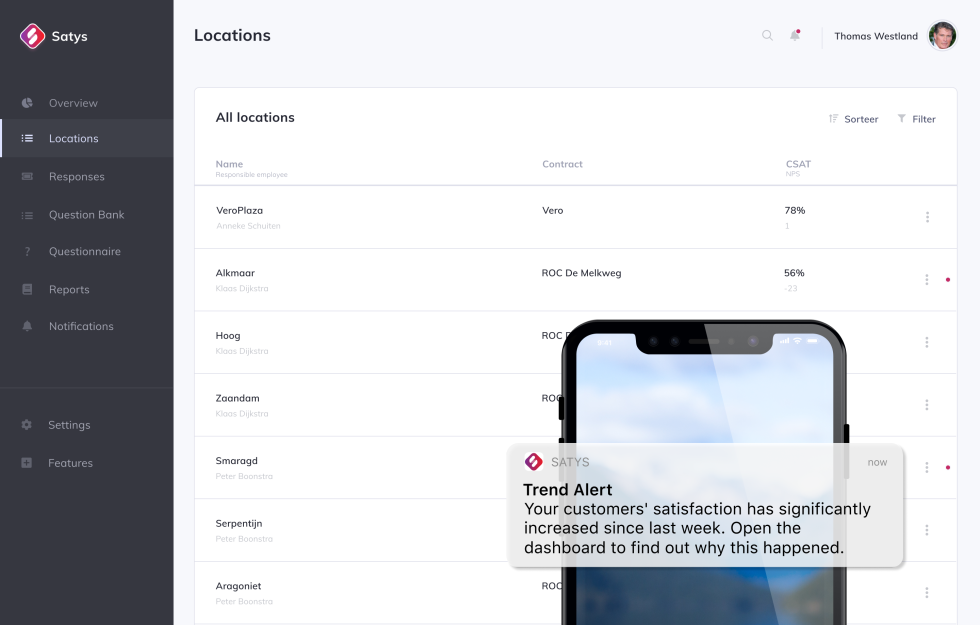 Insight & overview
Satys's reliable platform offers a continuous insight and overview of guest experience. Since our platform adds structure to the collected data, it will be possible for you to quickly and effectively draw the correct conclusions. With our advanced dashboard, you can almost effortlessly find the answers to complex questions. With the help of AI, Satys converts the data in valuable insights, and you receive the tools which will help you to really improve. 
Modern Integrations
Satys offers a prominent enterprise platform and also a beautiful online environment. Besides Satys's unique dashboard, you can connect your own dashboard or system to Satys's state-of-the-art platform, or the other way around of course. Satys offers different integrations out-of-the-box and our tech team is continuously adding new innovations and integrations. Ask about the possibilities of our APIs and other integrations.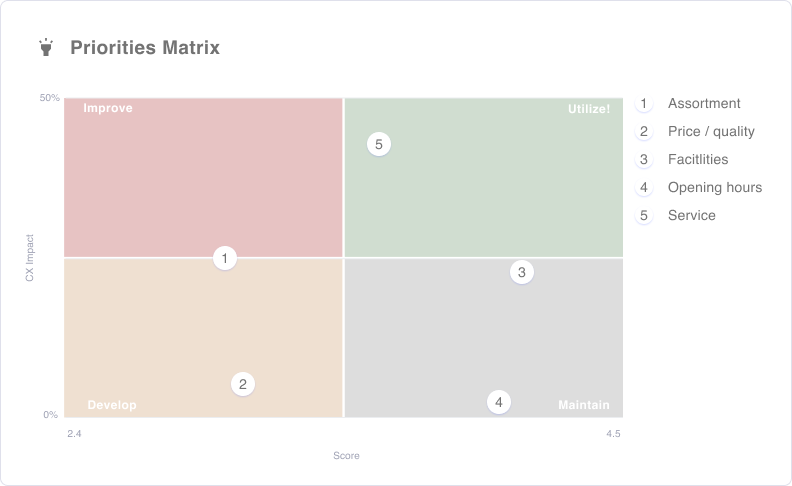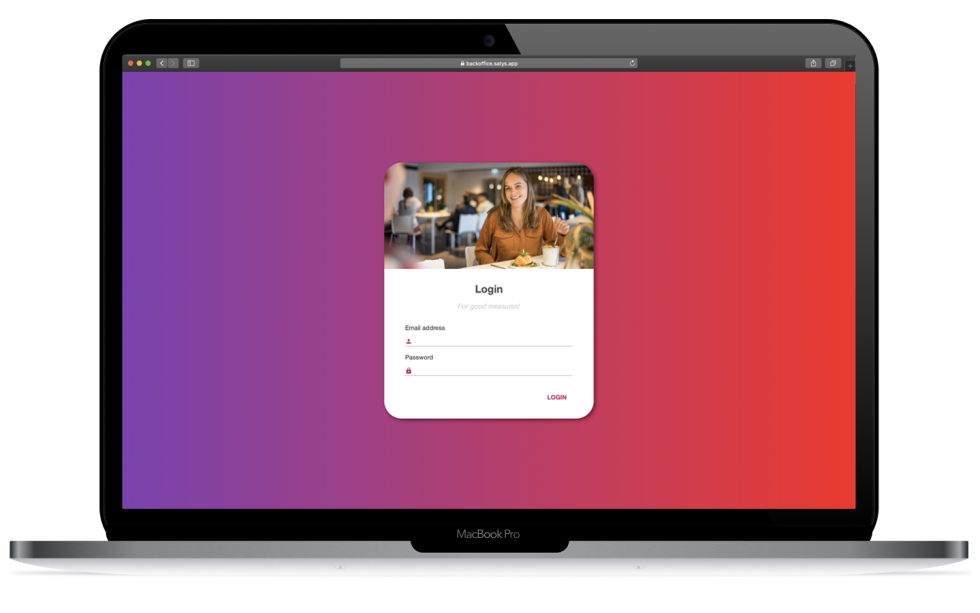 Reliable & Safe
The platform is absolutely reliable and meets the most modern standards to make sure that is keeps working. Are you running into something or does it seem that something is going wrong? We'll always be there for you.
Your data is safe with us. Satys develops with the security-by-design principle so that your data is safe and the GDPR is complied with.
Contact us for the possibilities!
Competent and professional
The advantage of Satys's method is that we can quickly receive feedback "on the spot" from students and employees. As a result, we can promptly work on our improvement areas.
Flexibility
During the course of the research, changes can easily be made, and another aspect can be investigated.
Support
Before, during and after the research you receive the best support from us in order to properly structure and optimise your research.
Direct
With Satys's tools you can measure directly and 'on the spot' after a customer experience.
Fun
Satys's tools offer your guests the possibility to give their feedback in a fun and easy way.
Simple
We make sure that the collection of guest experience is as easy as possible for you. With the best software and the proper support.
Valuable Insights
We do not only provide an indication of the overall satisfaction in the form of a smiley or a thumbs up, but we particularly look at the potential of improvement.